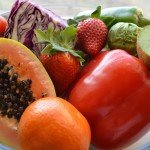 Posted by: Lori Alton, staff writer in Natural Healing February 10, 2015 - See more at:
http://www.naturalhealth365.com/measles-outbreak-benefits-of-vitami...
(NaturalHealth365) Amidst the mainstream media outcry over the recent measles outbreak, little attention has been given to natural means of preventing and treating the disease itself. Yet history shows that improved nutrition and better healthcare – not the development of the MMR vaccine – were the critical factors in drastically reducing the disease's impact worldwide.
What is seldom mentioned in these reports is that before the MMR (measles mumps rubella) vaccine became widely used, the incidence of measles had already dropped by 98 percent or more in the developed world. In the United States alone, the number of deaths attributed to the measles virus had dropped by about 98 percent by 1963, the year the measles vaccine was launched.
Modern medicine has a warped view of history
To hear vaccination proponents talk, you would think the MMR vaccine was the light at the end of a long, dark tunnel of measles virus outbreaks. In reality, the incidence of measles was already winding down, the disease running its course in a way akin to the patterns of other infectious diseases. Similar patterns were seen in other diseases, such as scarlet fever – for which no vaccine was developed.
The important role of diet, proper hygiene and accessible healthcare is reflected in the fact that measles is much more common among people living in poverty than it is in the general population or among mid-to-upper income level households. This fact has remained consistent, both before and after development of the MMR vaccine.
Scientific evidence supports the ability of nutrition to prevent infectious disease
Few would argue that improved nutrition and access to better healthcare are directly correlated with improvements in income. This fact supports the observation that the rate of measles dropped dramatically as the 20th century wore on, not because of the availability of the MMR vaccine but due to improvements in diet and regular medical checkups as standards of living rose.
Scientists at Aix Marseille University, Faculty of Medicine, Marseille, France, concluded that adults and children displaying signs of measles should be assessed for a vitamin A deficiency. While focusing their study on the Roma community in Europe, the scientists make note of earlier works focusing on nutrition and measles.
They concluded that vitamin A deficiency impacts both severity and mortality related to measles. In addition, vitamin A deficiency is known to cause severe complications in children suffering from measles – including blindness.
Of course, findings from other trials yielded similar results. For example, scientists found that administering 200,000 IU of Vitamin A per day was associated with reduced mortality.
In addition to the link between measles and vitamin A deficiency, research also reveals the benefits of vitamin C in reducing the impact of measles. If you have any doubts, simply look up the work of Frederick R. Klenner, M.D. – who clinically appreciated the impact of vitamin C against infectious diseases – including measles.
He cites studies related specifically to the use of vitamin C to combat measles, noting that 1,000 mg – given intramuscularly every four hours – would lessen progression of the illness. He added that research has shown that 1,000 mg, – given every two hours – will clear all evidence of the disease within 48 hours.
However, Dr. Klenner noted that the measles will return, after another 48 hours, if the vitamin C dosage is halted. It wasn't until 1,000 mg – every 2 hours – was administered for four straight days that the measles failed to return.
Big pharma and mainstream media outlets ignore the dangers of the MMR vaccine
While the latest measles outbreak, originating at Disneyland in California, has given rise to a seemingly endless stream of self-proclaimed experts pointing fingers at parents who choose not to vaccinate their children, these accusations are blind to the dangers of vaccination itself and the natural ways to effectively avoid being harmed by infectious diseases.
The MMR vaccine has been associated with a number of complications, including death. In fact, the two original measles vaccines were withdrawn and discontinued after they caused a high risk of complications, including severe pneumonia-like symptoms.
Far from being jailed, as some are suggesting, parent choosing not to allow their children to receive the MMR vaccine are to be applauded for looking beyond the hype for a more effective (safer) solution.
References:
http://wwwnc.cdc.gov/eid/article/18/9/11-1701_article
http://www.ncbi.nlm.nih.gov/pubmed/11869601
http://www.seanet.com/~alexs/ascorbate/195x/klenner-fr-j_appl_nutr-...
- See more at: http://www.naturalhealth365.com/measles-outbreak-benefits-of-vitami...