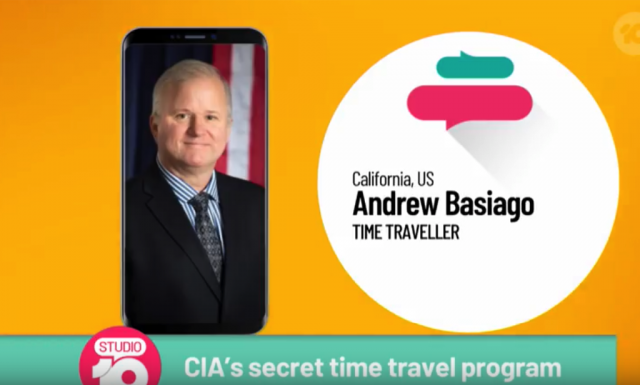 Andrew Basiago really blows some minds on an Australian TV show as he calmly talks about his work in the Project Pegasus time travel project.   I thought they would make fun of him when this show started but Andrew presents himself very well!   These show hosts and audience members got their mind blow big time!.  Andrew is lawyer so he gains nothing by coming out with this information.
Shocking information dropped in this show such as Howard Hughes not dying until 2001!   Wonder what crazy projects Hughes was doing when everybody thought he had died?   
Andrew was sent back in time to witness the Gettysburg address using a plasma confinement chamber and there is photographic proof of him being there!  See the photo below!   Because of patriots like Andrew Basiago and people who share the truth I'm seeing more people wake up than every before out there!   Keep it up out there!