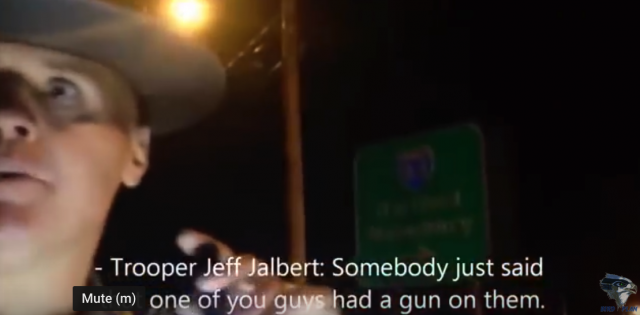 Get free ebook, "Suppressed Health Secrets" and learn the Natural Cures THEY don't want you to know!
Patriot and second amendment activist, Michael Picard was protesting near a police DUI checkpoint in West Hartford, Connecticut.  John Barone a state trooper approached him under the pretext of public complaints and confiscated his legally carried pistol and pistol permit.  The trooper then claimed filming the police was illegal and took his camera which was still recording when he went back to his cruiser.   With the camera on, the troopers then begin plotting the bogus charges they are going to slap on Mr. Picard!  
These troopers are scum!  They should be thanking this patriot for defending our 1st and 2nd Amendment.  Police officers like this are why people don't like the police!   Recently I've been given two warnings by police for two things which were my fault.  I was grateful to not get a ticket and thanked both of them!   But these Connecticut troopers are blatantly lying and framing this patriot!   Send this viral and let's hope Picard sues the hell out of the police force with this smoking gun camera footage.  This is why we need civilian oversight of all police forces.  We also need a group of patriot lawyers in all 50 states when our rights are trampled to sue the pants off corrupt cities and police departments until this type of stuff is stopped.