March 18, 2015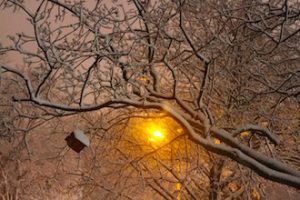 Dane Wigington
geoengineeringwatch.org
If the map below does not look terribly out of balance to you, it should. The all out effort to engineer constant cool-downs in the eastern US could not be more obvious and is still being carried out in order to manufacture the media headlines necessary to continue the confusion and divisio.... The latest GISS map below shows "departure from normal temperatures" for the month of February 2015.
Where is the ONLY anomalously cold place in the whole world (yet again)? As has been the case for a very long time already, it's the eastern half of the US lower 48 states. Now the climate engineers have reached their goal of creating the all time snow record for Boston and that is what mainstream media is spending most of their time talking about. The same overall pattern continues for the US, the West bakes, the East freezes. In between engineered cool-downs in many regions there is a constant extreme weather whiplash occurring. Temperatures swing radically from the engineered record cold events, to record warm, and then back to record cold as the next engineered cool-down is orchestrated.
The "bake and freeze" scenario shown above has been maintained by the climate engineers as the consistent pattern for the US. Is this going to continue to be the "scheduled weather"? The extended forecast map below confirms the completely unnatural and unprecedented "bake and freeze" pattern will be maintained through the end of the month and likely beyond.