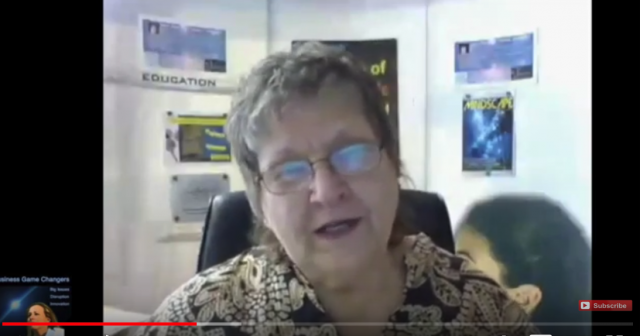 Sharry Edwards interviewed by Sarah Westall with some very interesting analysis on Jefferey Epstein, William Bar, Alan Dershowitz and others through her expertise in voice analysis.  Words can be lies but the vocal print doesn't lie!
Lots of stuff covered in this one.  She says that in reading the voices of William Barr, she believes he is lying when it comes to Jefferey Epstein.  She believes it's because he knows Jeff Epstein is still alive and was moved out of the jail because he was too easy to kill there.   She also touches on the deep state rat Alan Dershowitz who is NOT revealing all the truth and that he has slipped morally and he knows it!  At least this is what his voice analysis is indicated.  
Sharry doesn't think Epstein is dead.  It was a sloppy job and the pieces indicate to her that Epstein was removed from the jail.  If true then there is only two ways he would still be alive.  First that the good guys took him out of the jail to protect him.  While I really wish this were true and it was like a Jack Bauer TV show, I doubt this.   The second option is more likely and would mean Jeff Epstein was taken out of the jail by the deep state and will live out his life in Israel and never get punished.  If this is true then William Barr is a deep state rat and is aiding in the coverup.  
I hope I'm wrong and that the good guys really did take him out of the jail so he could bring down bigger fish but I've never seen this deep state rats ever get punished in my lifetime so I'm not betting the farm on it for sure! 
Get free ebook, "Suppressed Health Secrets" and get natural cures THEY don't want you to know!  
You'll learn about the incredible APeX and nature's most important supplement - Supreme Fulvic and much more!  See how APeX kept the inventor from getting sick for 16 years and counting!  See interview below.  This will never be on the fake news!