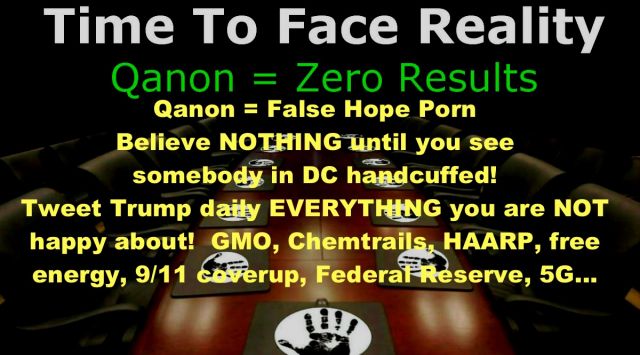 Patriots Won't Be Fooled Again By False Hope Psyop! Stew Webb (5-23... from Truth Warriors on Vimeo.
Stew Webb and I gave our thoughts about President Trump and what's going on in Washington DC in today's program.
We cover the false hope porn of Qanon and others as well as President Trump seemingly being blackmailed or compromised so as to not being able to deliver on his promises.   I truly believe Trump has a good heart but Stew and I are both very tired of the fakes hope being pushed by the CIA and other government agencies.  No more "tick tock" by Sean Hannity.  No more Trump saying he's going to release the documents on 9/11 and then doing nothing.   It's time for patriots to stop believing any hope porn.  Until we see people in DC being handcuffed, it's all lies to run out the clock!  All patriots must continue to hammer Trump on all issues they are not happy about such as an Iran War, 5G, vaccines etc.   We 
Stew had shocking news to discuss concerning the 5G deployment in Bakersfield California.   There are now 14 women in one neighborhood that are having two periods per month!   This story needs to go viral!