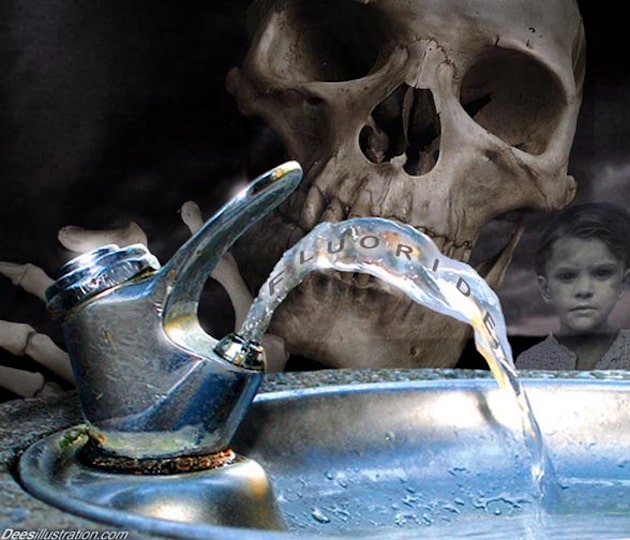 The United States and many other governments of the world have been actively poisoning their populations by fluoridating community water supplies in order to make the population more compliant. This video aims to prove said cover-up with some of the most credible evidence to date.  Get this information everywhere and tell your friends this is more evidence that the fake news on TV cannot be trusted for anything!  They're selling baby water with fluoride and the fake news LOVES it!  How can anybody support watching these scum for even 1 minute when you know they're literally helping to destroy our brains and doing nothing to warn us!   You're a fool if you watch any mainstream news once you know they serve pure evil!  Turn those liars OFF and expose them anytime you see them!
I'm asking patriots worldwide to spread this article through all means so we can prove to everybody our governments are completely evil and all our news is totally fake and the enemy of the people just like Trump stated!   Please also get the Telegram APP and then join the BeforeitsNews Channel so we can reach you without censorship of evil Big Tech!  Emails can be thrown in the trash but Telegram messages get through since the deep state can't block them! 
Keep spreading the truth patriots and tell your friends to get the Telegram App and join us and let's fully expose the scumbag fake news!   God bless your efforts out there.  Remember if you get somebody so mind controlled they won't wake up that's okay, go to somebody else and keep moving!  Email me at glenn@nsearch.com if you're willing to take part in an upcoming program to wake up the planet!  Details coming soon!