Get the free ebook, "Suppressed Health Secrets" and discover what THEY don't want you to know!
I'm asking all patriots to please donate anything you can to Stew Webb at www.stewwebb.com or call him at 816-492-9809 if you have any trouble.  Stew will fill you in on what the deep state did to him!
Jim Fetzer gave a brilliant interview with Stew Webb concerning the lawsuit he was hit with by Lenny Pozner who claims his child was killed at Sandy Hook.  Jim Fetzer is a brilliant researcher and is fighting back!   Here's some information from the interview.
Alex Jones folded completely on Sandy Hook!  Alex Jones was given enough evidence by James Fetzer to prove they faked the death of the kids at Sandy Hook!   Alex Jones has always been a limited hangout!   Wolfgang Halbig also reported that he tried to give Alex Jones smoking gun proof the kids they said died were actually already graduated High School.  He's talked to many of them on the phone and they want the truth to come out!
Fetzer now claims he has smoking gun proof that all the photographs of Noah Pozner were faked and were actually of another person entirely!   An expert photographic researcher has put forward a sworn affidavit saying the photographs of "Noah Pozner" and a photograph of Michael Vabner (Lenny Pozner's older step brother as a child are exact matches!   They have the same nose, same mouth, same eyes, same eyebrows, same shape of skull!   Lenny Pozner was already forced to withdraw his lawsuit against Wolfgang Halbig when it was time for the discovery process.  Clearly Pozner was put there to try to financially ruin patriots such as Wolfgang Halbig and James Fetzer!   Let's face it, only a total FRAUD would back out of a lawsuit with Wolfgang Halbig if their son really had died!  Only a FRAUD would back out of a lawsuit when it was time for Wolfgang Halbig to finally get to ask him the tough questions he didn't want to answer!
Now the questions must be asked of Alex Jones!  Why is he refusing to cover all the evidence put forth by Wolfgang Halbig and James Fetzer?   Even if Alex said he thought it was "real" why not show the other side!   Why is Alex letting Wolfgang and Fetzer twist in the wind with zero support?    Why did Alex Jones fold like origami on Sandy Hoax when he claims it''s time to take the gloves off while Trump is in power?   Exposing Sandy Hook would have crushed the deep state!   Who got to Alex Jones and what do they have on him to make him flip flop on Sandy Hook just like he flip flopped on Michael Obama in 24 hours after spending a day saying Michelle Obama was a man!   I was the one who got millions of views on the Michael Obama video below and made it go viral on BeforeItsNews.   Alex copied it, and used my exact title to siphon off views from my story.   Then he does a 180 the next day and said he was just "kidding" and that Michelle Obama was really a woman!   Who does that kind of stuff?   Now hopefully some of you will see why I will never trust Alex Jones to do anything hardcore.  He left Wolfgang Halbig and James Fetzer to twist in the wind!   
Sandy Hook: Why are there 4 versions of Noah Pozner's death certificate?
https://jamesfetzer.org/2019/04/sandy-hook-why-are-there-4-versions...
Wolfgang Halbig and James Fetzer both stabbed in the back by Alex Jones over Sandy Hook!  They had the evidence and Alex Jones ran and hid from it.  Wouldn't even let the evidence out there!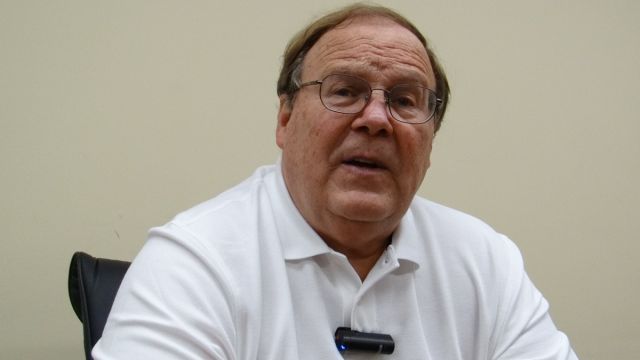 My own interesting story on Sandy Hook is in the video below.   It shocked me when I was told this story!
I met a man who personally knew a first responder who ran into Sandy Hook elementary and saw nobody there!    He was threatened with being stationed in Antarctica if he talked about it!    When I posted this on Youtube it was banned within 30 minutes!   Isn't it interesting why Youtube would ban my own direct evidence and of course they've deleted 4 channels on me at least already.   Here's the video that Youtube couldn't handle!  Please share this information EVERYWHERE so Alex Jones can't destroy the truth!   Thank you patriots!   
Fireman Saw Nobody at Sandy Hook!  Funeral Home Director said coffins ordered weeks before filled with Rocks!  This was reported directly to me in the audio testimony you hear below.  
Fireman Saw Nobody At Sandy Hook! He Was First On Scene! from Truth Warriors on Vimeo.