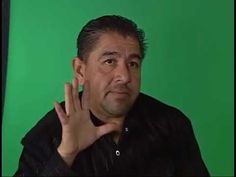 Mario Martinez (www.prophetmariomartinez.com) tells a very detailed and horrifying testimony of hell.   This is a must listen for all Christians.   We all need to love each other and pray for our enemies and repent constantly when we fall!   I fall far short myself but one thing I'm going to share is something I did which I believe helped me in so many ways and began to change me.  Maybe it will help somebody else.  Here's my challenge.  I ask everybody to just try what I did many years ago.  It won't take you very long and you're going to feel amazing!
Ok here's my challenge
Here's what I did that I believe is very important to show you how many people you haven't forgiven yet.   I took out a piece of paper and wrote down the name of every person who I ever thought did me wrong in any way in my life!    Whether it was something they said to me that was very mean or something they did.   My list was pretty long after I thought about it for awhile.    Don't worry if you can't remember everybody, you can ask God to forgive you for not forgiving everybody you can't even think of at this time too!
Let's face it we all have held grudges against people at one time or another.  These grudges are holding you back as a Christian!    Just forgive them all and ask them to forgive you for anything you did too and tell God you hold no more bad feelings toward this person and have completely forgiven them.
You also need to make a list of the people you said or did something you know was wrong also!   If you still know how to reach them by email or phone then tell them if you can.  Of course many of them you've lost contact with and that's okay too.   Just tell God and that person out loud that you're very sorry for what you did and that if you come across them again you'll tell them in person.  Speak from your heart and God will know it!
Maybe some of you out there are like me and were holding onto feelings of unforgiveness for quite a few people.  Just go down your list one by one and tell each one of those people that you forgive them for anything they ever did to you and also say you're sorry for any bad things you said or did to that person also.  We've all done bad things or said unkind things to almost everybody in our lives at one time or another.  It's time to wipe the slate clean and ask God to forgive you for not being a good Christian!
Do this out loud when nobody else is around and ask God to lift that weight from you and ask God to forgive you for not forgiving them sooner!    I think many of you are going to feel amazing if you will try this!
Email me at glenn@nsearch.com if you care to share how my little challenge went for you!