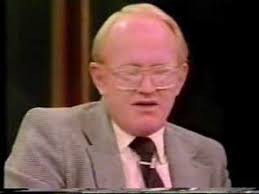 Get the Free ebook, "Suppressed Health Secrets" and Discover the Natural Cures THEY are HIDING!
The son of the founder of Scientology absolutely destroys it in this 8 minute clip from 1983!  This information comes from Ron DeWolf who was the son of L. Ron Hubbard - the founder!   Ron was at the very top of training in the organization for years and knew all the secrets.  He got tired of the scams they were pulling and came clean about everything.
L. Ron Hubbard's son drops many bombshells about Scientology in this clip!  Here's a few tidbits revealed by Ron DeWolf
L. Ron Hubbard lived a life of mental disease and use of criminal means to obtain wealth, fame and power.
99% of what L. Ron Hubbard wrote about himself was not true.
Scientology worked with organized crime.
L. Ron Hubbard used Scientology money to finance drug importation from Columbia and Mexico.
L. Ron Hubbard personally used drugs and black magic!
The basis of scientology is the occult!
L. Ron Hubbard followed the teachings of Aleister Crowley - a satanist.
Scientology is not a religion, it is a business.