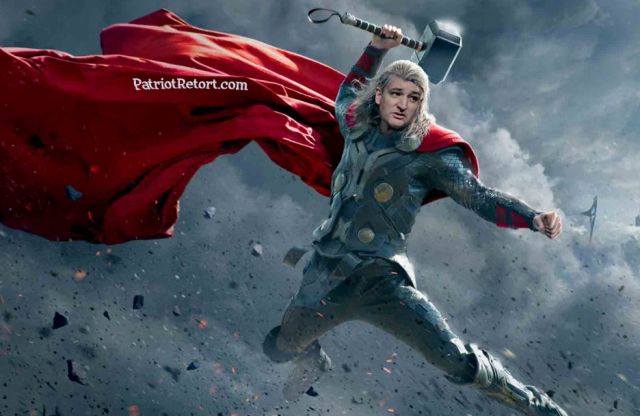 Get the free ebook, "Suppressed Health Secrets" and find out the natural cures THEY are hiding from you!
Ted Cruz really dropped the Veritas hammer on Google scum in Congress today!  Share this priceless clip with patriots worldwide!  Ted Cruz really hammered the Google borg drone again and again.  It's probably the best thing I've seen Ted Cruz ever do!   He went over all the dirty secrets just revealed by the excellent Project Veritas sting!
If Google isn't broken up and doors aren't kicked in now, then America is dead!   This is no different than a newspaper refusing ad space for Republicans!  Doors would be kicked down and people with guns would be entering buildings and shutting them down!  Hammer Trump @potus and @realdonaldtrump and tell him if he doesn't shut Google down he will 100% LOSE 2020!   They admit they are rigging it and so far not one thing has happened to them!   It's time for Trump to stop talking and start kicking down doors with the DOJ and FBI!
Rage patriots, RAGE and share this clip everywhere!   This cannot be allowed to stand!  This evil scum Google even shut down the ability to even advertise all the natural cures from www.MitoCopper.com
They have a total monopoly and they won't let the Nsearch ministry advertise!  We've been shut down because we spread truth and we're Christians!
Google did this because they serve the satnaic new world order and they don't want people to find out about APeX that stopped the inventor from even getting sick for 17 years!   No flu shots needed!   Google also blocks most people from getting our daily newsletter at BeforeItsNews!  It just disappears!   If you use a Gmail account and you're a patriot then SHAME on you!  Change your email provider!  Don't give Google ANYTHING!   They are satanic scum!   If you use an android Google garbage phone then get rid of it!   If you have a Google Home device take a hammer to it!  Google has admitted they are destroying America's electoral system so if you support them in ANY way then you're helping the scum kill us all!