I have long been a disputer of whether it's healthy to take vaccines.  I believe it's not okay. Years ago, approximately in 2002, I took a flu shot. This was something I was resisting for years because well, you don't have to, and I was leary to take something I didn't know what was in it.
I got pneumonia. This was it for me.  I was sick for a month.  I was living in Northern British Columbia, where it is cold in the winter.  Since I am now living in the southern USA, :South Carolina, I find I rarely get sick.  
Plus, as a teacher, years before in the 80's  I got a TB test and it came out slightly positive.   So, I asked why, they said in order to make the vaccine, they put some of the TB virus in there. They said not to worry about it.   This grossed me out.  If I didn't have to get a vaccine for work, (like Hepatitis or TB shot) I didn't.  Until 2002 with a bit of peer pressure, I finally relented, got a flu shot and got really sick.
I am really quite healthy (particularly since I am retired, less germs going my way since i am no longer in the classroom and being sneezed on, etc) I think it's really important to eat right and ensure you have such foods that will help you to remove the illness.  One thing I have done for years is rest a lot when I am sick, and make and consume chicken soup made with extra garlic.  You are what you eat. At least I know what's in the soup I make. (I use only non-hormone meats to prepare it.) i also rest a lot, like sleep all day and within a few days the cold or flu is gone.   I never get the flu now, just an earache which goes away if I make and use rubbing alcohol and vinegar, once or twice.  I use for a few days as it feels caustic and then I put olive oil in my ears … I have no more earache.  Keep life simple.  
I think it's really shocking that they now find out that autism is part and parcel of vaccines.  Why do they make them mandatory? Now you have to put substances in your body and you don't know what it is! President Trump has stated the danger of over vaccinating people and of course the left is quick to discredit this claim. They claim that the medical community states there's no link to Autism and Vaccines.  Of course they would say that since doctors benefit by helping Big Pharma, substantially. Do I trust them? No!  I have a brother who is a doctor as was my dad, grandfather and great grandfather!  Hillary Clinton was in "bed" with Big Pharma.  Don't let me get started on Big Pharma, that's a whole 'nother article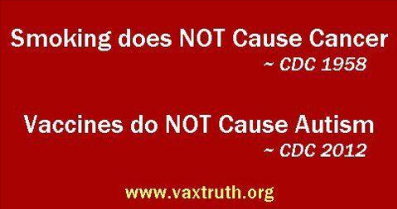 I will stick to my garlic chicken soup, and ear remedies,  and glad to be retired, so no more need for mandatory vaccinations.