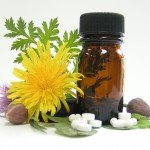 Posted by: Stephanie Vick, staff writer
(NaturalHealth365) Homeopathic remedies have been a trusted, safe method of healing for more than a century. Not only is it safe and effective, it is also proven, so much so that some countries in Europe even cover its use on health insurance.
However, in the United States, the Food and Drug Administration (FDA) has set its sights on homeopathic remedies and our access to it. This behavior is threatening the freedom of choice when it comes to personal health for millions of people in the U.S. – who rely on homeopathy for their health concerns.
Let government health officials know: 'This is unacceptable'
The FDA has announced a public hearing where the access of American citizens to homeopathic remedies – in the future – will be decided. Because this is a public hearing, citizens are allowed to make comments and let their voices be heard.  It is important, if you are a supporter of homeopathic remedies and/or health freedom, that you let the FDA know now that you want unrestricted access to homeopathic substances – without government interference.
Tell the FDA: "I support open access to homeopathic remedies."
The hearing will be on April 20 and 21, and can be accessed live online at Collaboration.FDA.gov. Public comments on the issue are being accepted through June 22, 2015.
You can comment online at Regulations.gov, or send comments by mail to the FDA at: Division of Dockets Management (HFA-305), Food and Drug Administration, 5630 Fishers Lane, Rm. 1061, Rockville, MD 20852.
Why is the FDA considering restricting access to homeopathic medicines now?
The federal government has always looked suspiciously on natural remedies, because there is no money for the government to make off of them. The FDA, as part of the government, naturally wants to jump on any reason to target natural remedies for regulation.
In this case, it was a safety alert issued on a homeopathic asthma remedy – after a few complaints (due to allergies to the ingredients that users didn't know they had) – which caused the decision to conduct a hearing. Of course, when it comes to thousands of complaints about all types of allopathic medicines, the FDA does nothing.
The current state of homeopathic remedies in the United States
An independent organization called the Homeopathic Pharmacopeia Convention of the United States has been in charge of monitoring homeopathic remedies since 1897. The FDA declined to review homeopathics in 1972, because they were more unique in nature than other natural remedies. Therefore, there are currently no FDA regulations on homeopathics in the United States, and they can be sold and bought freely by anyone.
Some of the benefits of homeopathic remedies include:
Unlike most pharmaceutical drugs, homeopathic remedies are safe and effective.
Homeopathic remedies are easy to consume – making it easy for children to use.
The cost of homeopathic remedies is extremely low – especially compared to big pharma drugs.
The current FDA hearing on homeopathic remedies has the potential to restrict your freedom of choice.  If you and your family rely on homeopathy and/or support medical freedom of choice, it is crucial that you make your voice heard by contributing to the public comments on this issue.
Let the FDA know you demand free and unfettered access to homeopathic remedies now and always in the United States.
References:
https://collaboration.fda.gov/hprapril2015
http://www.regulations.gov/#!home
https://www.federalregister.gov/articles/2015/03/27/2015-07018/home...
- See more at: http://www.naturalhealth365.com/homeopathic-freedom-of-choice-1391....